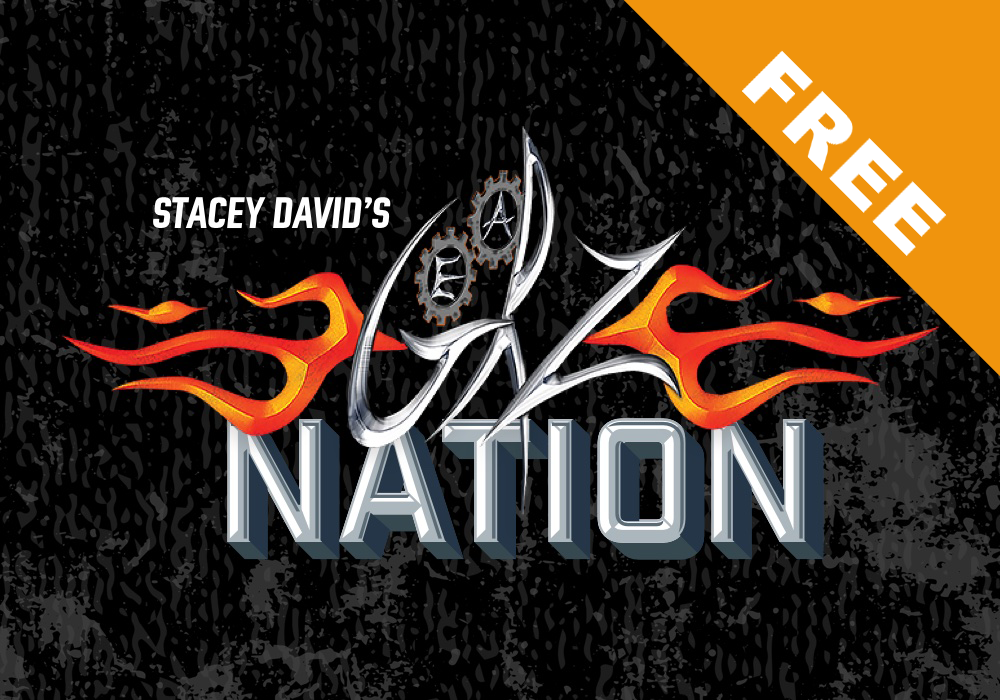 GearZNation FREE Membership
SKU Description
Get Full Access to StaceyDavid.com for 30 days completely FREE.
Product Details
Description:
GearZNation© is an international, interactive online community of automotive enthusiast brought together by Stacey David and the GearZ TV show to learn, teach, share and encourage one another on whatever mechanical project they are working on. Regardless of whether your interest is in sports cars or 4 wheel drive, motorcycles or tractors, all original or modified or anything in between, Stacey and other Gearheads are talking about it and waiting for you to join in on the conversation.
It's free for everyone to hang out, view premieres, chat on the forum, sell on the classifieds and more! Submit your project to be considered to feature during the What Are You Workin' On?® segment of Stacey David's GearZ® and receive the Stacey David newsletter and associated promotions.
First Access to feature videos in which Stacey will answer questions, provide tips, and catch up with old friends and projects.
Participate in GN community. Add posts and comments
GearZ On Demand stream episodes in HD from every season of GearZ without commercials or interruptions.
First Opportunity to stream new, full length, commercial-free episodes of GearZ on the same day they premiere on TV.
First Chance to sign up for GearZNation Cruise-Ins and Seminars giving you the chance to meet Stacey and tour the GearZ shop. Attendance is limited.